Cyclists can be a hard bunch to buy for, either the things they want are too expensive or they have already bought it for themselves. However, this year we have a list of the best affordable gifts that any cyclist would be stoked on. All hand-picked by WestShore Bike's staff who love bike gear just about as much as they love anything in this world.
1. Dissent - Supercrew Ultra MTN 6" Socks $29.99
The ultra marino wool blend compression socks 
(Image Credit: Dissent)
Your gift receiver is going to love them so much you're going to wish you picked up a pair for yourself. These socks have the best fit, best feel, and best ankle/arch support out of any of the socks our staff have tried. Now in Marino wool which means warmer, less smelly, and improved moister wicking. 
2. Endura FS260-Pro Bib Shorts $199.99
Foam padded bibs with gel inserts 
(Image Credit: Endura)
The padding in these bib shorts is sculpted from a single block of foam then paired with gel inserts for extra comfort. Making them some of the most comfortable bibs we have worn and the number two pick on our gift list.
3. Muc-Off 8 in 1 Bicycle Cleaning Kit $119.99
Includes everything you need to keep your bikes happy
(Image Credit: Muc-Off)
When was the last time the bike got the love it deserved? We know that as staff our bikes always deserve a bit more attention than we give them during peak ridding season. That's why this makes the perfect gift for your bike enthusiast.
4. Muc-Off Bike Wash and Drivetrain Essentials Kit $84.99
A cheaper alternative to our 3rd pick 
(Image Credit: Muc-Off)
A slightly cheaper alternative to our third pick. Comes with all the essentials including: Nano Tech Bike Cleaner (1L), Drivetrain Cleaner (500ml), M094 (400ml), Dry Lube (50ml), Claw Brush, Expanding Sponge, and storage tote.
5. 100% Brisker Gloves $51.99
By far the staffs' favourite thing when the island weather starts to get a bit cooler
(Image Credit: 100%)
Keeps you going fast in cooler weather. With the perfect amount of insulation and wind protection they keep your hands warm while still being plenty breathable and maintaining exceptional dexterity. A staple for fall/winter riding on Vancouver Island.
6. Coloured Muc-Off Tubeless Valves $44.99
These new valves are stronger and lighter but most importantly colourful!
(Image Credit: Muc-Off)
Made from aircraft-grade aluminum which is a big flex but let's be honest the biggest flex is matching the valve stems to the bike's colour scheme. 
7. Genuine Innovations Air Chuck Elite C02 Inflator $39.99
Light and Fast. Not much more to say than that
(Image Credit: Genuine Innovations)
Not only is it the lightest CO2 inflator on the market, but its push-to-inflate technology allows for rapid tire inflation without any risk of lost air. We have all accidentally wasted a CO2 cartridge that's why the "push to inflate" function brings this on to our gift list for 2021.
8. Muc-Off Stealth Tubeless Plugs $69.99
Cleverly stored in your bar ends and available in 10 anodized colours
(Image Credit: Muc-Off)
Works in most mountain and gravel bars and can be a life saver when the puncture is too big to seal with just sealant. If we are being honest the flashy colours are also a big reason why these made it on our 2021 gift list. 
9. Serfas E-Lume 605 Light $79.99
In our opinion it is the "perfect" commuter light
(Image Credit: Serfas)
Aluminum body, just the right number of lumens to see and be seen, USB rechargeable, and at a good price. 
10. Snacks
Functional Treats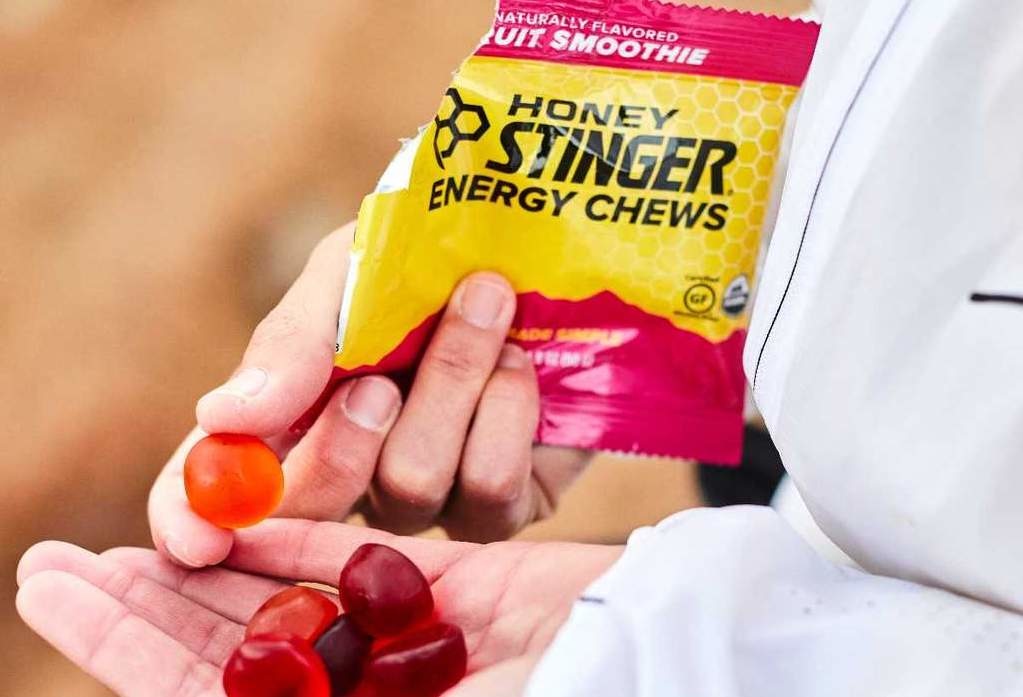 (Image Credit: Honey Stinger)
The Honey Stinger Chews are our favourite mid ride snack (especially the pink lemonade flavour). However, there is a huge range of other options that make great alternatives to the typical holiday sweets that come packed with electrolytes. Here are our top 3: Honey Stinger Chew, Cliff Blocks, and Honey Stinger Waffles.
11. Bonus: Drinks From Your Local Watering Hole 
For those cyclists over the age of 19 its hard to go wrong with a locally brewed or distilled beverage
For those truly hard to buy for a locally brewed or distilled beverage can be a unique and fun gift. For the staff at WestShore this year the go to local brewery has been Philips Brewing, with their hop box being our favourite. Check out what they have to offer here: https://phillipsbeer.com/the-beers/.